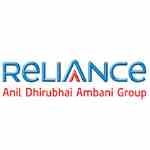 BSES Kerala Power Ltd, a venture of Reliance ADA Group is negotiating the power purchase agreement of its 165 MW of naphtha power plant based in Kochi in Kerala. The company which had set up the power plant has signed a PPA for a period of 15 years which ended in 2015. As per the renewal clause, it is expected to renegotiate the cost of power on the parameters of existing life of the plant, cost of fuel, O&M charges etc., reimbursement of taxes etc.,
The company has filed a petition with the state electricity regulatory commission and the authority has accorded 'in principle sanction' for extending the PPA between KSEB Ltd and M/s. BKPL for the combined cycle power plant at Kochi for two more years from the date of expiry of the existing PPA, subject to the condition that no Government Guarantee will be allowed for any payment obligations of KSEB Ltd.
However, no consensus was reached and no formal agreement was signed.
The employees union is lobbying for take of the plant by KSEB and convert the same to run on natural gas. To help them out, a gas pipeline has reached the plant vicinity, however, KSEB currently lack expertise to run the plant on gas.
Company Profile : Reliance Power Ltd